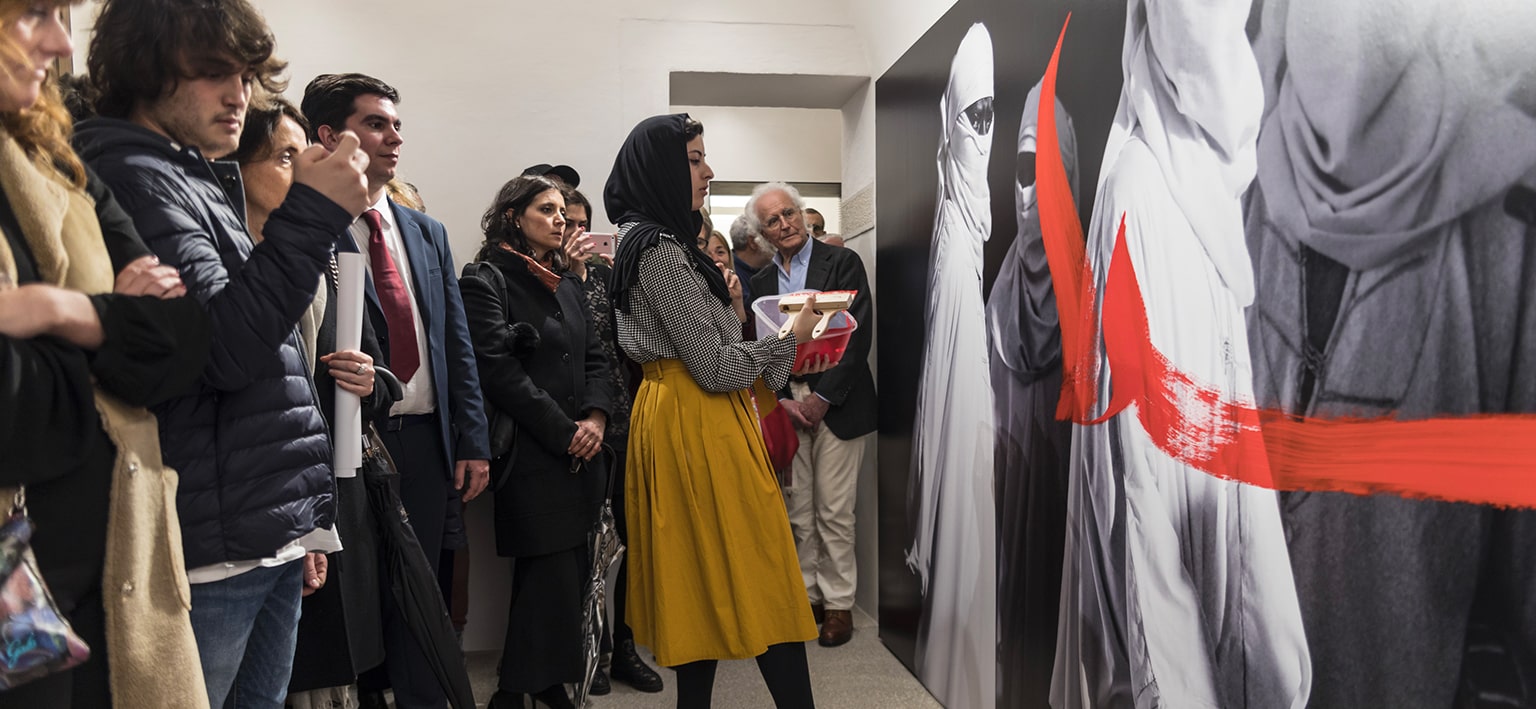 Fondazione Imago Mundi seeks to give an image of what the world is now, but also to imagine what it could be in the future. From the eyes of the artists to those of all of us.
Fondazione Imago Mundi pursues a dual purpose: firstly, it develops an exhibition programme and promotes the Imago Mundi Collection through exhibitions, public programs, publications and artistic commissions, also in collaboration with other institutions. Secondly, it is committed to the dissemination of contemporary visual art and its languages, in an experimental and international context.
CREATIVE AND MULTIDISCIPLINARY RESEARCH
Fondazione Imago Mundi intercepts researches in different fields to open up to all creative dimensions; it aims at weaving connections and relationships between different contexts, to offer its public a contemporary, critical and transversal artistic observatory.
TALKING TO ALL GENERATIONS
Fondazione Imago Mundi is open to all generations through different languages and free interdisciplinary proposals. It aims to be an inclusive forum for artists, from emerging to more established, and a space that is open to the public and to the art critic.